Hey guys! Here, some photos from a Trumpeter KV-II. It was my second model, time ago, but I decided to give him another chance.
This model had lots of assembly mistakes, so it gave me some work with putty.
Bueno chicos, aquí os dejo fotos del KV-II de Trumpeter. Fue mi segunda maqueta tiempo atrás, pero he decidido darle una segunda oportunidad. La maqueta tenía (y tiene) muchos errores de montaje que me han dado algo de trabajo con masilla.
I made some details on the upper chassis and turret.
Se ha reproducido algo de detalle en el chasis y la torreta.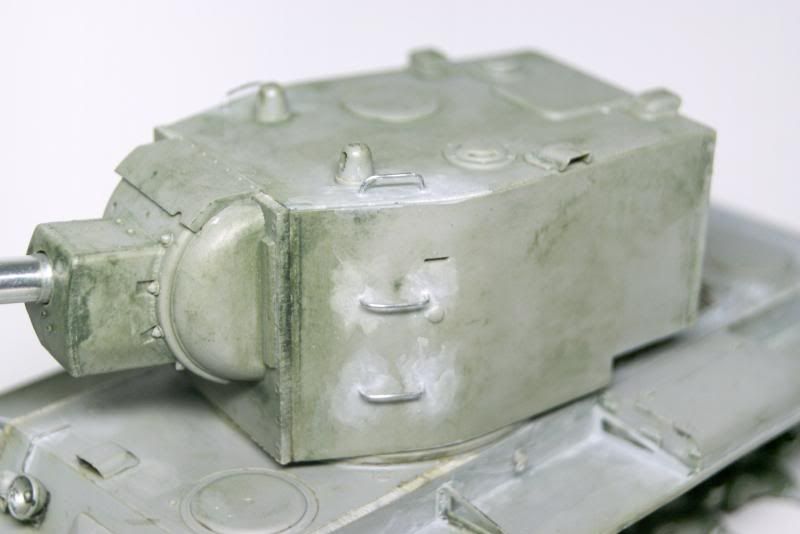 I made new welds and details on the back.
Se han vuelto hacer las soldaduras traseras y dado detalle.
And here, ready to paint. It took me a little to finish, but eventually, I managed to assemble wheels and track links together.
Listo para pintar. Me tomo algo de tiempo acabar, pero finalmente pude montar cadenas y ruedas en bloque.